Infected by Art: Volume 6
International Pre-Order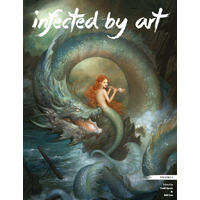 For those buyers outside the US who pre-order IBA 6, we're going to be fulfilling your orders from ArtOrder's UK office. This means cheaper shipping to ALL destinations in the world outside of the USA. In some cases, this translates to cutting our USPS International shipping rate nearly 50% which is pretty dramatic. If this goes well we will look into similar opportunities when Volume 7 gets close to pre-order, and also look for ways to get back issues of IBA to the same fulfillment partner to allow those of you who have passed on earlier volumes due to the USPS International shipping rates from the USA. Once the pre-order period is over in a few weeks we will revert to the more expensive shipping method from the USA that we use in our online store.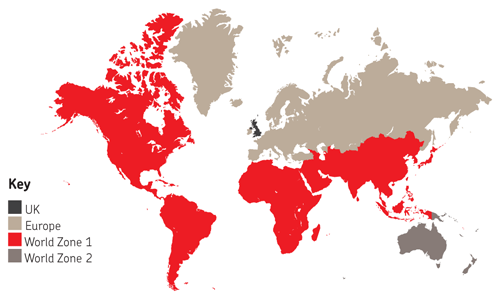 Using the world map above, please identify your shipping zone and select the appropriate region from the Buy Now box below. If you are unsure your region, wish to buy more than one copy of IBA 6, or you are an international book retailer and are looking for wholsale pricing, please contact us.
Please include your phone number in the field provided to included on your tracked shipment label with Royal Mail. We cannot ship your order without it.

After you click the Buy Now button you will be taken to the PayPal website where you will be able to pay with a credit card, bank transfer, or PayPal balance.
Infected by Art Volume 6 will ship in October 2018.